At OSE Group, we truly value the power of collaboration, open communication, and putting you, the customer, at the center of everything we do. We're all about working hand in hand with you, taking the time to deeply understand your goals and challenges.
This way, we can offer tailored and personalized services that go above and beyond your expectations. When you choose OSE Group as your trusted partner, you can have full confidence in our ability to empower you to achieve your project objectives with impeccable precision, seamless efficiency, and a level of quality that is unmatched in the industry.
Count on us to be by your side every step of the way, providing the expertise and support you need to succeed.
Technical services
OSE Training
Spare Parts Services
Process Automatization
Assistance
Retrofitting
Diagnostic
Productivity Optimization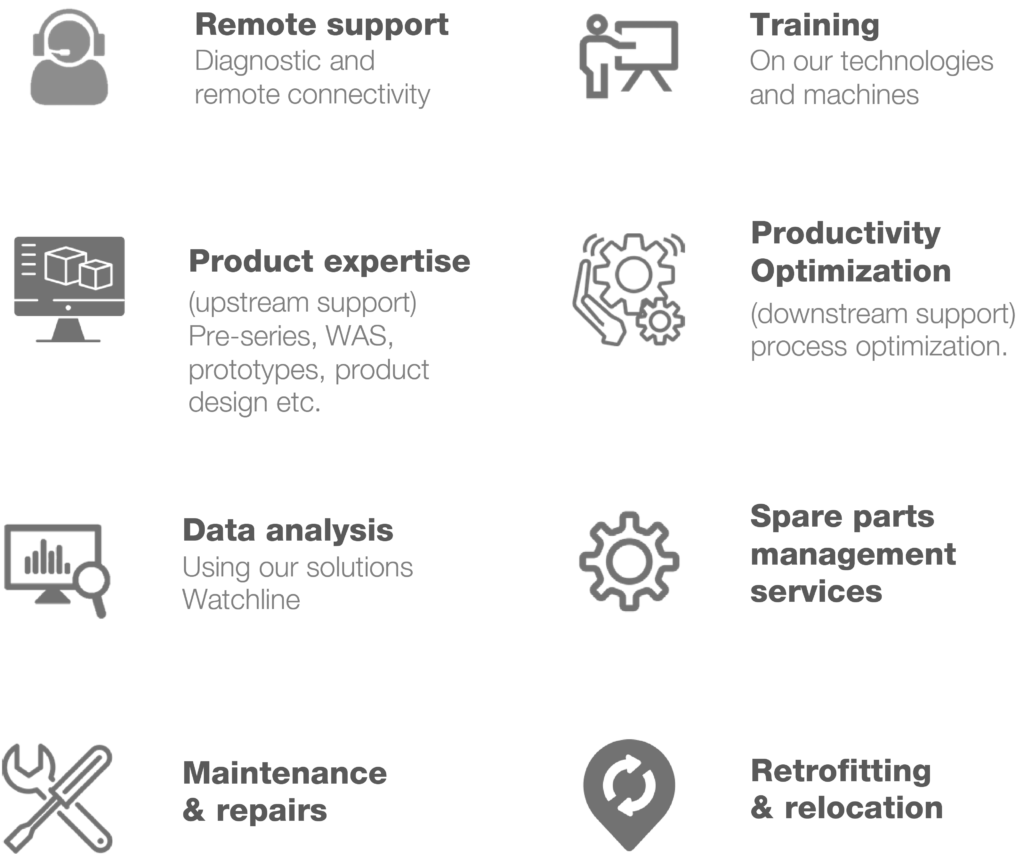 WAS / Winding as a Service
Our team of experts is pushing the boundaries of engine technology to unlock new levels of efficiency and performance
Fine wire High speed winder
Heavy wire winder
Needle winder
Resistance welding cell
Electrical tests / Salt bath tests
3D printing
Design to manufacturing
VAVE analysis / Costs optimization
Calculation / Design conception
Mockup / Prototypes
Pre-series & WaaS
1/ YOU PROVIDE
Specifications
Quantities
Coil bodies
Copper
2/ WE MANAGE
Production process
Machines
HR
3/ YOU PERFORM
Product co-development
Our collaborative approach involves close communication, active participation, and iterative feedback loops to ensure that every aspect of the product meets your specific requirements and objectives.
By leveraging our expertise and embracing a co-development process, we foster innovation, reduce time-to-market, and deliver exceptional results.
Design to process support
Product design support
Pre-series & prototypes
Program Project Management

We've got you covered in key areas like schedule management, risk management, communication focus, quality management, and contract management. When it comes to schedule management, we've got the know-how to plan and keep things on track, making sure everything runs smoothly and on time.
Our risk management expertise helps us identify potential bumps in the road and take proactive measures to steer clear of them. With a strong communication focus, we'll keep everyone in the loop, providing regular updates and fostering collaboration.
Quality is our priority, so you can count on us to maintain high standards throughout the project. And when it comes to contracts, we've got the management skills to ensure everything stays on point and all parties are satisfied. With OSE Group, you can trust us to deliver comprehensive services that set your projects up for success, every step of the way.