We specialize in creating prototypes and pre-series models that serve as crucial testing grounds for your innovative ideas. With our expertise and resources, we ensure that your prototypes are meticulously crafted to validate design concepts and functionality.
We are committed to guiding you through the entire realization process, from assembly to winding and final testing. Our skilled professionals will help bring together all the components, carefully wind necessary parts, and conduct comprehensive final tests to ensure that your products meet the highest standards of quality and performance. Count on us to be your reliable partner, supporting you every step of the way in bringing your vision to life.
Process integration
Stripping
Insulation paper insertion
Laser enamelling
Coating
Crimping
Clinching
Snaptooling
Packaging
Bearing pressfit
Metal welding
Plastic welding
Gluing
Greasing
Screwing
Brazing
Distributing
General expertise
Project management
Mechanical expertise
Process automation
Simultaneous engineering
3D CAD design
Layout implantation
PLC/HMI programming
Electricity
Traceability
Vision control
IT / MES management
Design-to-process
Process optimization
Regulation
R&D
Specific expertise
Product development
Tensioner
Process control
Axis/Motion control
Magnet insertion
Stator testing process
EOL dynamic testing
Electrical test (resistance, Hi-pot, surge)
IDC terminals
Terminal insertion
Run-out control
Balancing
Magnetizing
Scotching
Laser welding
Overmolding
Casing
C Frame assy
Diode, PCB assy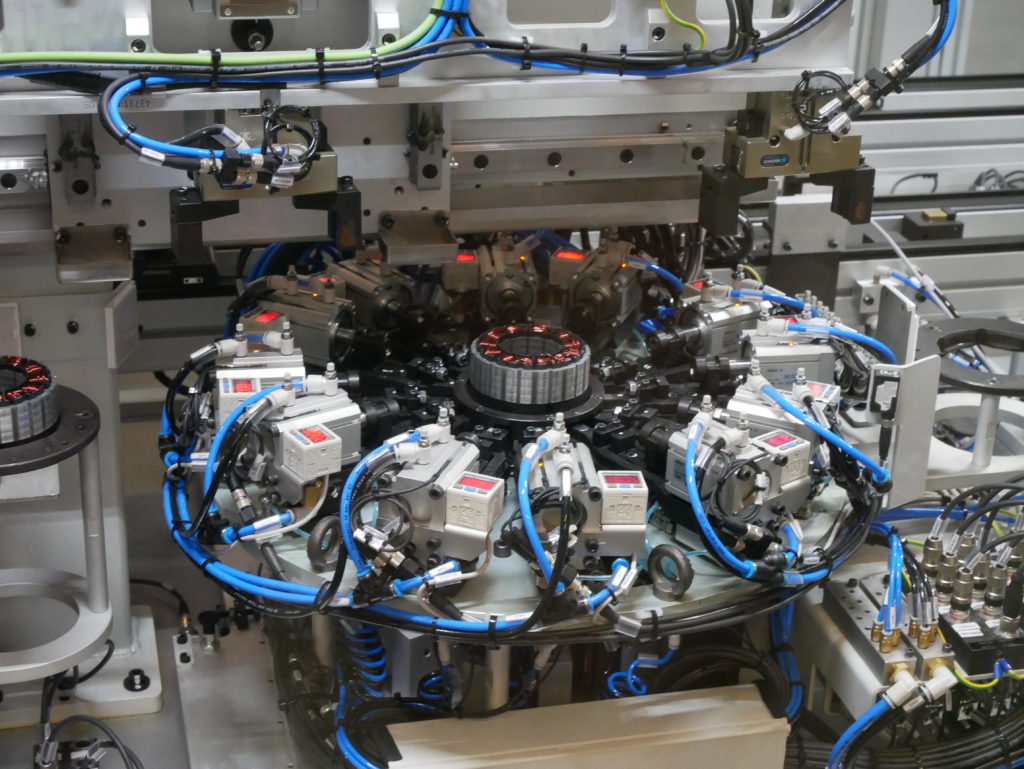 Our team is highly skilled in integrating complex processes, inspection protocols, and advanced automation systems.
With our expertise and meticulous attention to detail, we ensure that all components and stages of the manufacturing process are synchronously integrated, resulting in smooth operations and optimized efficiency for our clients.
With over 30 years of collaboration with select clients, we have developed a special expertise in understanding their product line, their specific needs and delivering tailored solutions.
Partner with us and benefit from our diverse range of know-how to achieve your product development goals with confidence and precision.